In this lesson, we will talk about the plural in Spanish, how to easily form it (no matter the ending of the noun), followed by examples.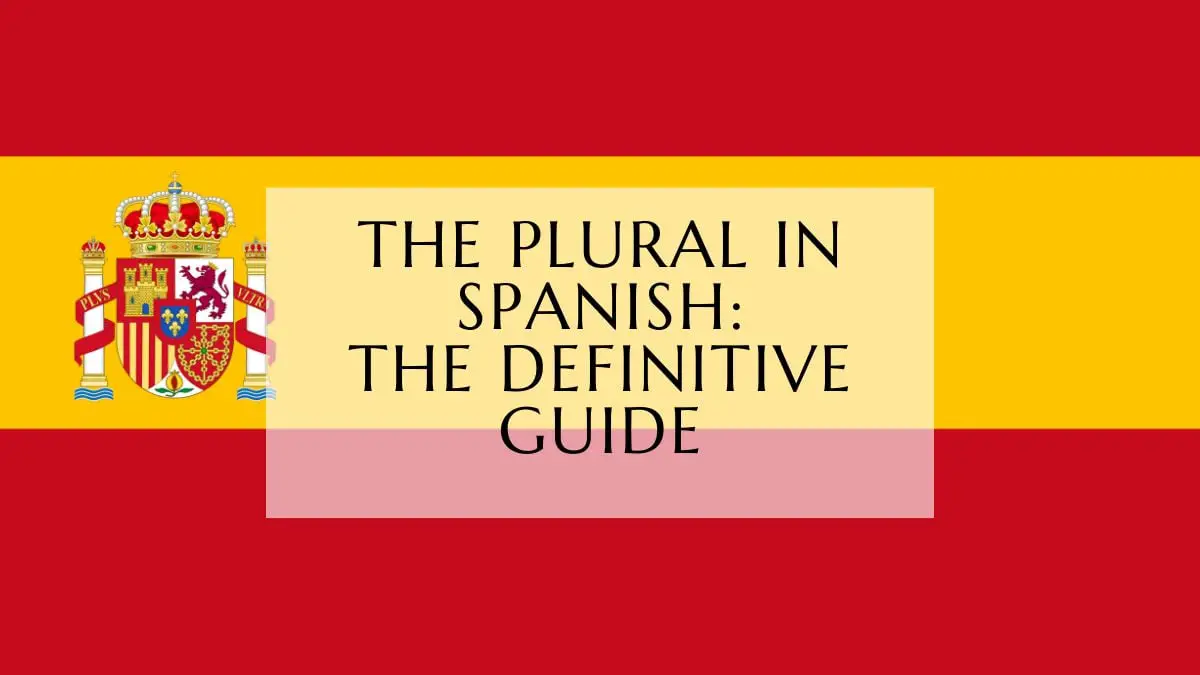 We use the plural when talking about more than one of a given noun, and as in English, nouns in Spanish change their form in the plural, and the adjective, article and pronoun used are also affected.
The plural form depends on the endings, in this guide we will talk about the main forms.
Form 1: Words ending in a vowel which doesn't have an accent: add "s"
Examples:
El hombre – los hombres
La gata – las gatas
El libro – los libros
La mesa – las mesas
Form 2: Words ending in a consonant: add "es"
Examples:
El professor – los profesores
El mes – los meses
La flor – las flores
Form 3: Words ending in "z": replace "z" with "c" and add "es"
Examples:
La luz – las luces
El juez – los jueces
Form 4: Foreign words
For some foreign words that come from English for example, and ending in a consonant, add "s"
Example: el crac – los cracs
Form 5: words ending in "s" with an unstressed final
These nouns do not change in the plural
Examples:
El lunes – los lunes
El jueves – los jueves
Form 6: words ending in an accented vowel
To most words ending with an accented vowel, we add "s", and these ending in í and ú they usually have two possible plural endings: -s and –es
Examples:
El café – los cafés
El marroquí – los marroquís or los marroquíes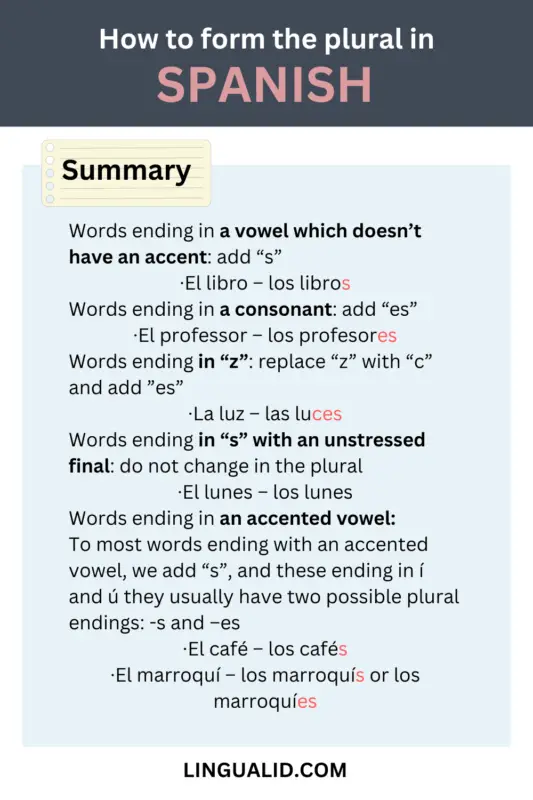 Continue learning Spanish with us here.
Happy learning!