In this post, we will see how to use Memrise to learn Moroccan Arabic, and how to use our Darija course on this platform to get the most out of it, let's get started!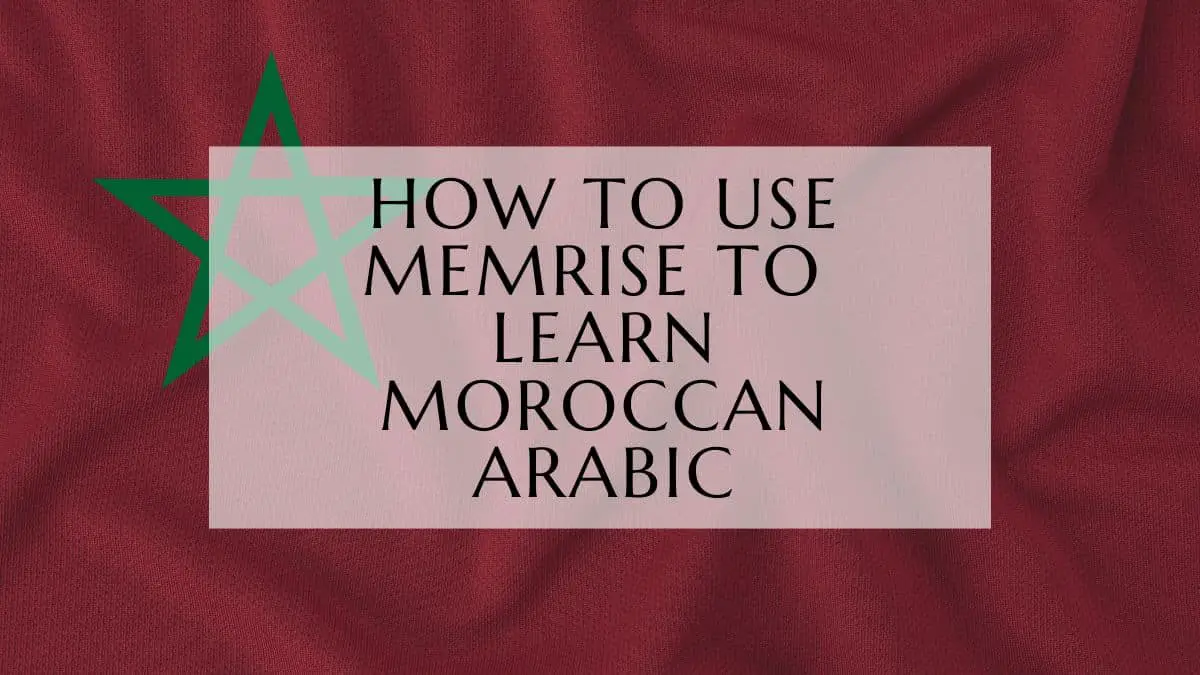 If you have been following Lingualid for a while (both on the website and on Instagram) you will notice the amount of Darija lessons published, a lot of words and expressions to start your learning journey, but how do you remember all of them?
Practice! That's the answer, and to help you with that, I created a beginner's course on Memrise that will help you memorize all that you have learned and recall it easily using my favorite so-called SRS (Spaced Repetition System)
What is SRS?
Good question, Spaced Repetition System (SRS) is a method of reviewing material (a set of words, expressions, definitions… you name it) at systematic intervals. At the beginning of the learning process, the intervals are spaced closely together (for example, one hour- four hours-one day). As the material is reviewed, the intervals become systematically longer (four days-one week-two weeks)
How To Use Memrise To Learn Moroccan Arabic
Before we dive into this quick tutorial, it's good to remind you that the two courses complete each other, and the Memrise course improves your recalling of the words and also contains audio.
How To Sign Up To Memrise
Open this link on your browser and click "Sign Up"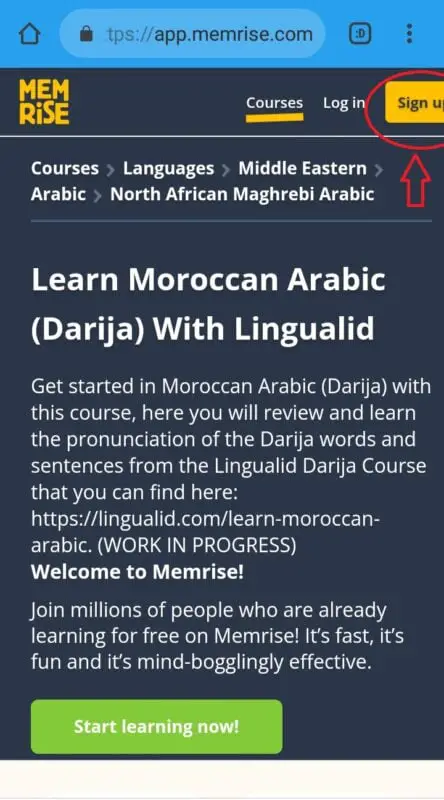 Chose your language and choose whichever language you want below (we will change that later)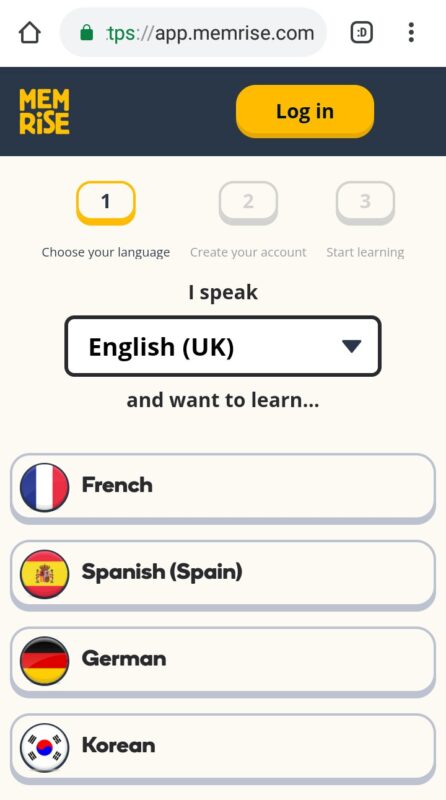 Chose your preferred way to sign up: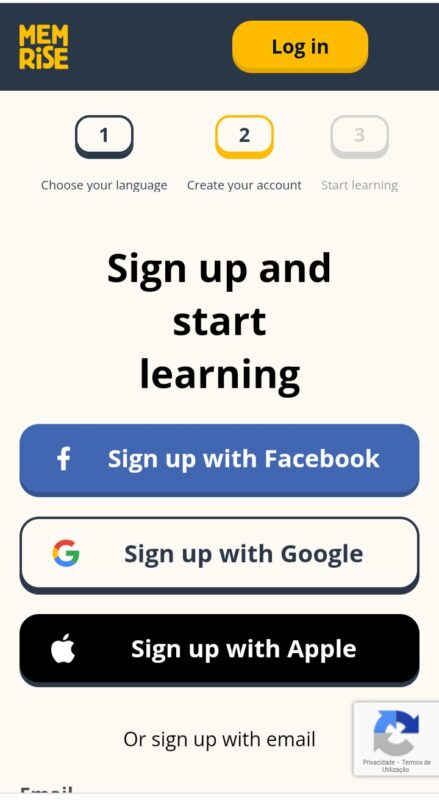 It will take you to the language you selected earlier, click X: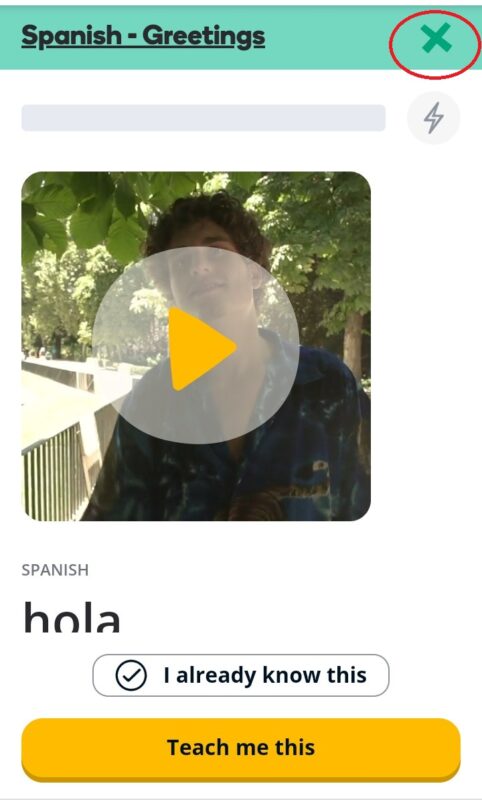 How To Sign Up To The Lingualid Darija Course
Open the course link again and click on "Get started now"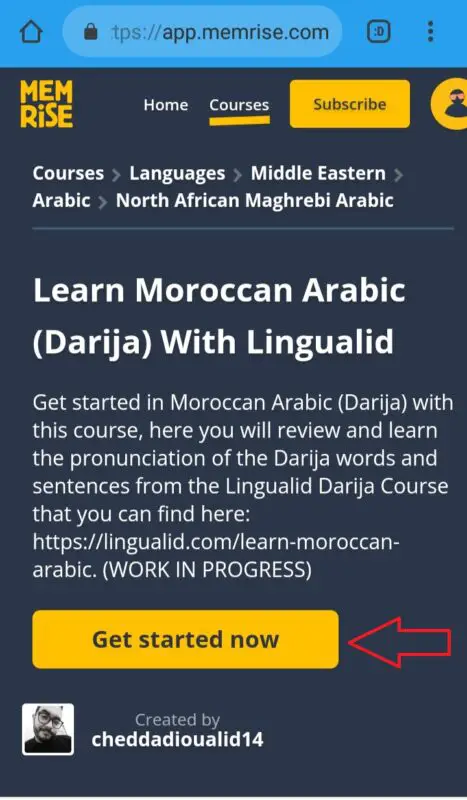 When a new word is introduced, you will see this "seed" symbol: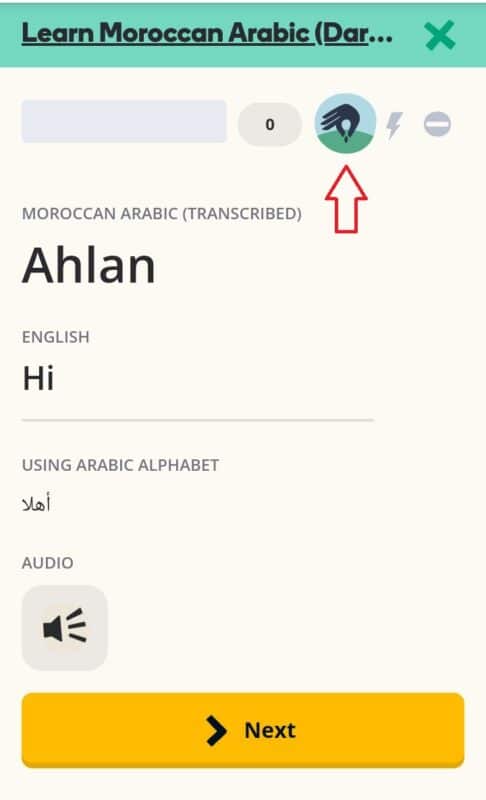 To test what you have learned, you will be given a word (or audio like in the image) with options and you'll have to choose the correct answer: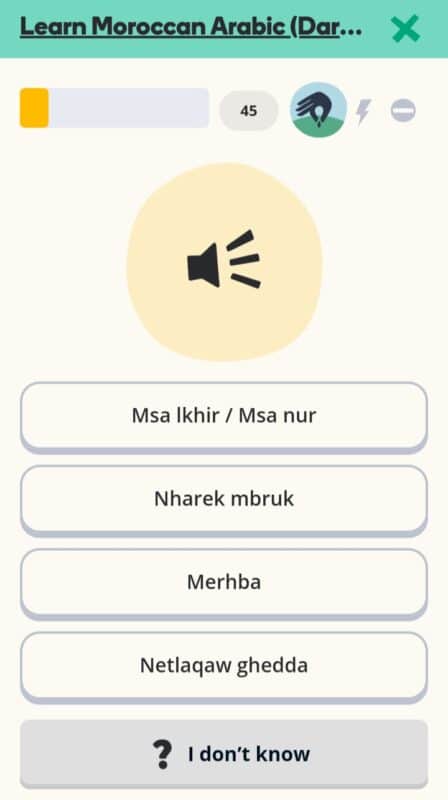 When needed, you'll be given extra explanation at the bottom: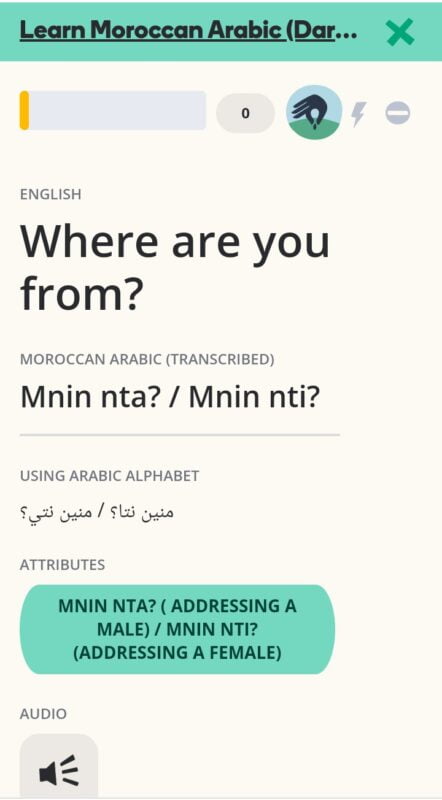 You can set a daily goal, remember: CONSISTENCY IS THE KEY!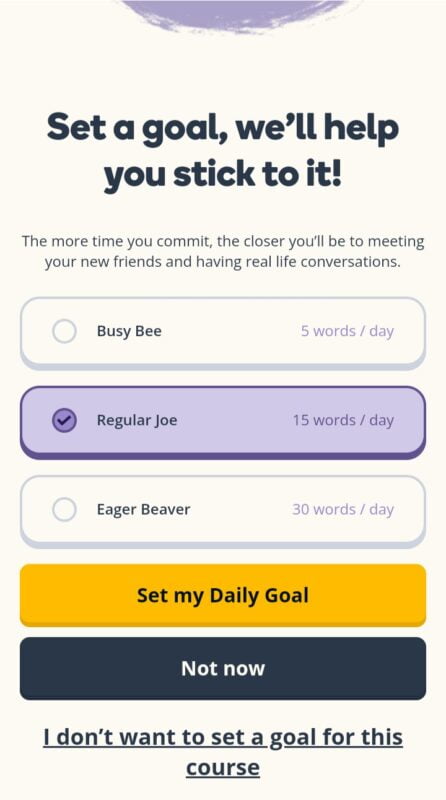 How To Choose Which Unit To Study
Do you want to skip a unit and go to the next one? sure! just click on the unit that you would like to learn: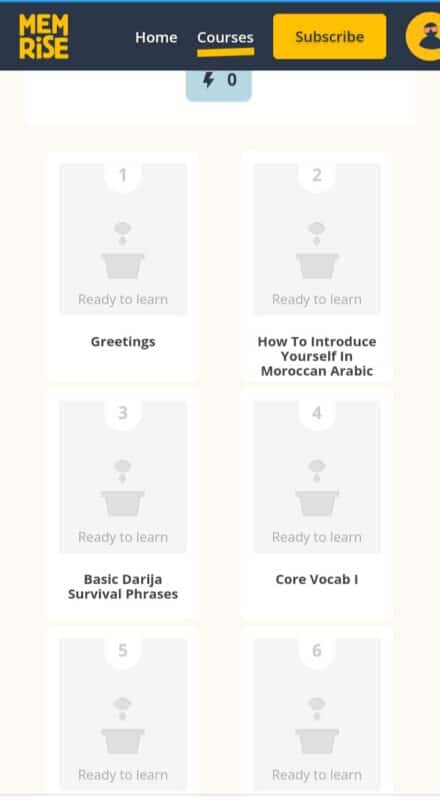 How To Choose Only The Words That You Really Need
Click on "ignore" and check the words that you don't want to study now, then click save, ignored words will never appear in any learning session (you can always undo that)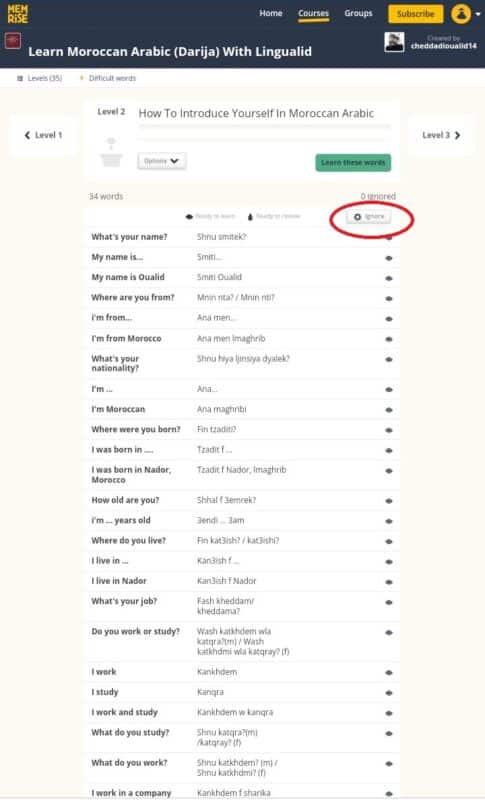 You can do the same and ignore a word in particular while studying by clicking on ⛔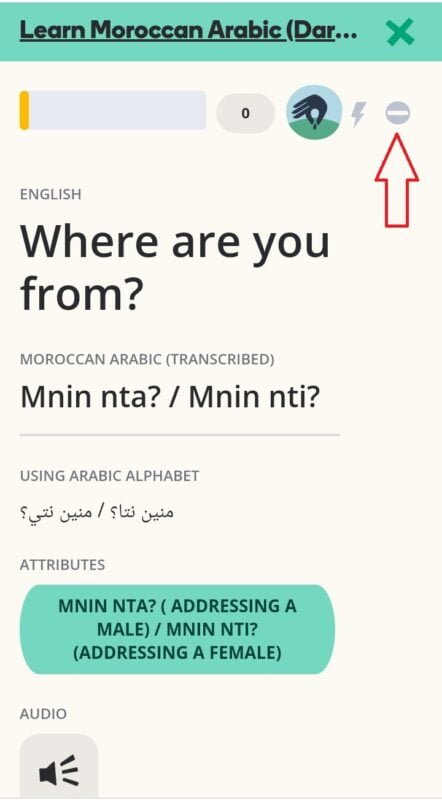 Happy learning!